Happy Thanksgiving from our Family to Yours!
To all our fellow DIYers and crafters, we hope your have an amazing time together with your family this Thanksgiving season.
It's Thanksgiving day, and we're so excited to be sharing this special holiday with you. Whether you're celebrating a Happy Thanksgiving with your family or friends, or enjoying a quiet day at home, we hope it's filled with laughter and love.
We want to thank you for being such an important part of our DIY community! You make us smile every single day. Happy Thanksgiving from the our family to yours!
Feel free to check out our shop for any special holiday deals! If you love discounts, join The Flippin Society. As a member, you'll have access to exclusive lives, our extensive video library, member discounts, access to our supportive community, and more!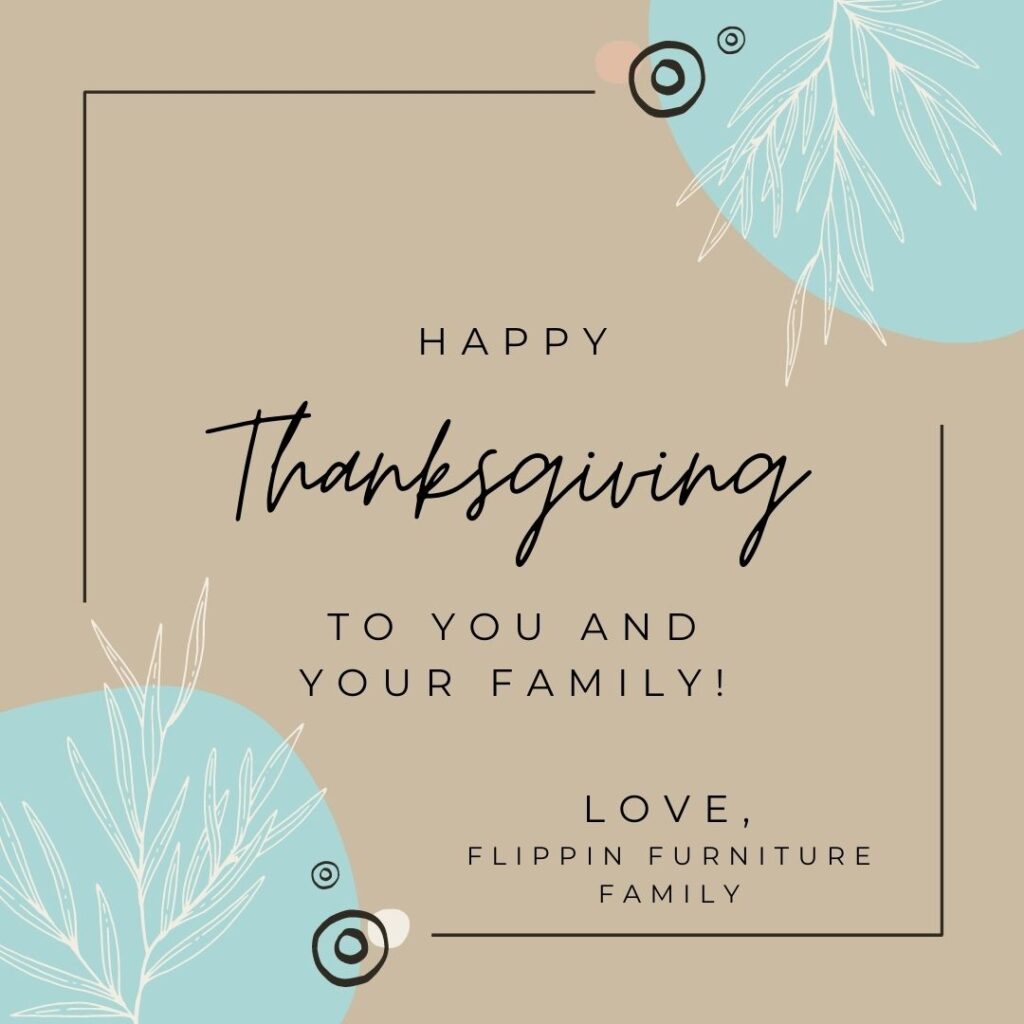 We are so incredibly grateful for you and your family. We hope that you're enjoying our DIYs and craft tutorials. After all, there's nothing better than finding like minded individuals who love flippin' furniture like we do.