So after the whole wardrobe debacle, we head on into town. (Missed the first part of the day… here it is! ?? https://flippinfurnitureblog.com/fun-day-of-pickin/ )
Lindsay had overheard someone talking about an indoor flea market at the old Adams School. Ok, how hard can that be to find? Harder than it should have been! We are all over Adams street looking for it, trailer in tow. I bet it took us 30 minutes to find it, once we got to Adams street. Did you know that Adams street has several places where it ends and picks up again? We do now. I think we finally figured out that it was the old Adams School and had nothing to do with being on Adams Street. Good grief!
We finally found it. This is pretty much just how we tend to roll.
Upon entering the old school, we realize that it is not the whole school, lol, just one room.
Wow. We put a lot of work into finding it. I'm buying something. And everything happened to be half price also, so all was not lost. I ended up with two small side tables and a big ole pair of shears, I think they are called, basically huge scissors. I had some years ago, and they are long gone, so now I have a replacement!
Once we left there, it was lunchtime. I know!
I felt like we had endured enough for one day, and it was only 11:30! But we aren't quitters! To Cassano's for the best thin crust pizza on earth! That's my opinion, anyway! We had a nice lunch, and I got caught up on a few things on my phone, and we were off again.
We hit the Walgreens and from there to the Salvation Army. I can't say I got much there. And their prices seem to have gotten out of control, especially on furniture. I did get some "crafty" items, but that was about it.
Next, we hit a store called "Odd and Ends" or "Bit's and Pieces." I can't remember the name for sure, but it is basically a little antique store filled with different vendors. So much to see in there. I found some cool Easter décor and some other cool things.
A long, long time ago, Lindsay and I worked on a dollhouse for my niece, American girl doll size. And we scoured thrift stores at the time looking for stuff to fill it with. We had a blast doing that! Lots of things in this store reminded us of that time and how much fun it was shopping for it! And getting me excited to get busy remodeling my dollhouse!
Look for a blog post on that coming soon to a blog near you!
I also bought some perfume in there—old perfume. They were super cheap, but they reminded me of scents I used to wear. One was Exclamation. I'm pretty sure they still make that one. I think another one was Amor. My favorite was always Malibu Musk. I can no longer find that anywhere, but these were reminiscent of it, so I grabbed them.
I thought they would smell bad being that old, but they smell good to me!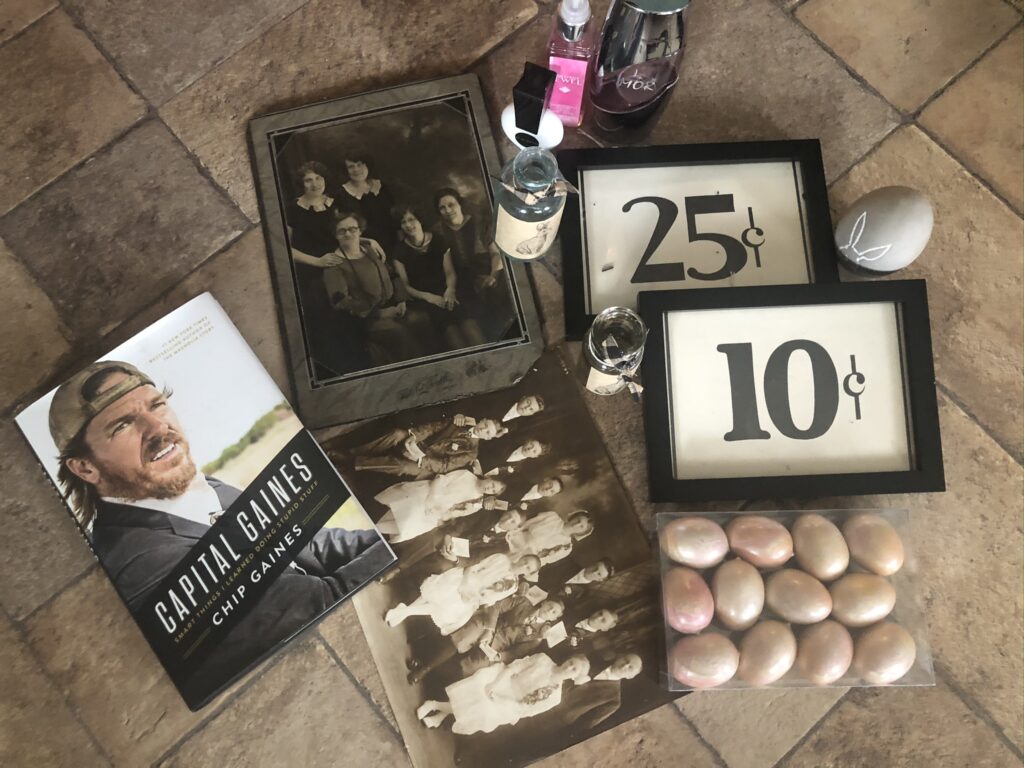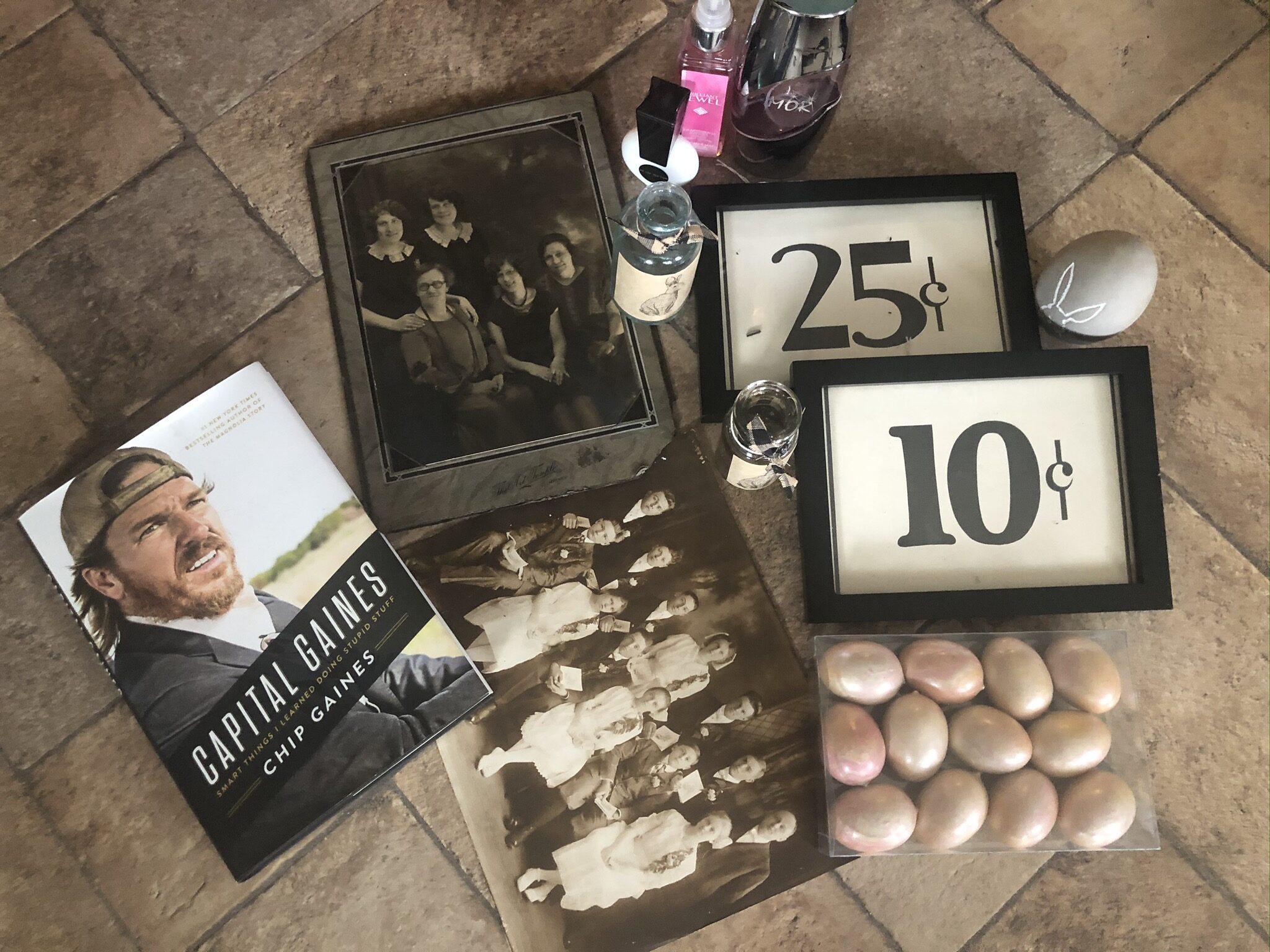 We were starting to wear out at this point—multiple yawns coming from both of us. I said, how about we hit Hobby Lobby and Good Will and call it a day. Deal.
We walked out of Hobby Lobby empty-handed. I had a few things in my cart, but nothing I couldn't live without. Nothing worth standing in line for, so off we went.
Last stop, Good Will.
It wasn't too bad. I did get some Easter décor that I will be rehabbing very soon. Probably on a Facebook live this week. In case you didn't know, I am doing a minimum of 10 days in a row of going live. Maybe more. I'm just scared to commit any farther out at this point!
It was so much fun to get out again. I really need to figure out how to make a living out of shopping vintage stores and estate sales! Though I would rather not have to do quite so much heavy lifting! I wonder when my next adventure will be? You can be sure I will take you with me!